The development of Padel
Padel tennis is a newly-developing physical exercise merging the technical features of tennis, table tennis, badminton, etc. The reason we call it cricket tennis is because its racket structure is similar to Ping Pong rackets. Padel tennis originated in Mexico in 1962, and was later introduced to Spain and further developed.
 
From 1976 to 1990, padel tennis developed rapidly in South America and spread rapidly everywhere, such as Brazil, Uruguay, Chile, etc., and won a lot of loyal fans, and gradually extended to North America, and Canada. The world's slate tennis population has reached 10 million, and padel tennis has become the most popular racket sport in Argentina and Spain.
Padel has strong social attributes, easy to learn, has diverse playing ways, is interesting, has wide participation, has a good social image, and good inclusiveness, so it is very popular among the public. Tennis superstars like Djokovic, Williams, and Nadal and other football superstars such as Messi and Maradona are also loyal fans of padel tennis.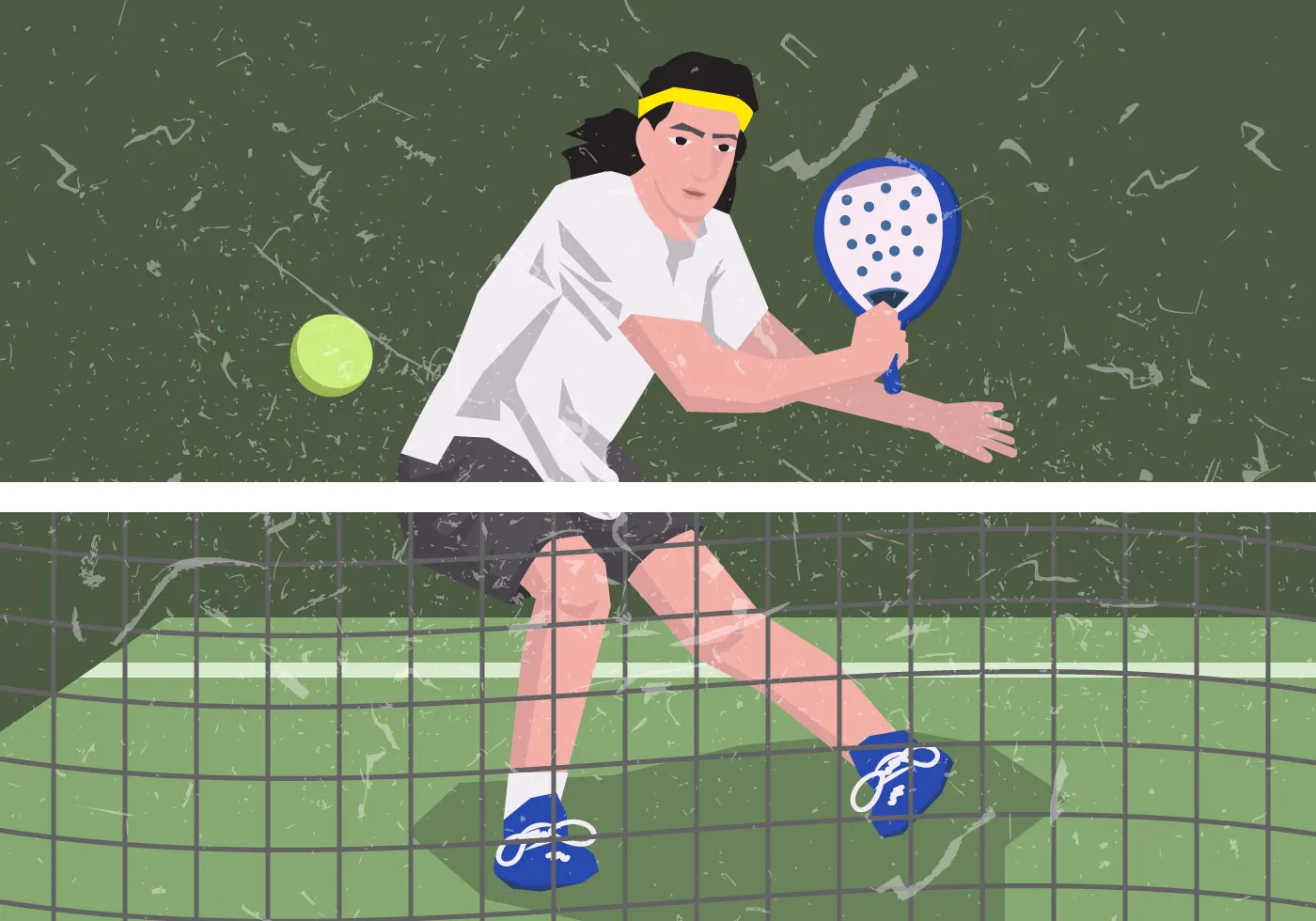 · The rules of Padel

On the first point won "15" will be called, on the second point won "30", the third point "40" and the fourth "game". Except, if each pair have won three points, at which time "duce" will be called. The following point won "advantage" and if the same pair wins the next point they win the game. If the point is lost the score will return to "duce". And so on until one pair of players has won the two consecutive points which are needed to win the game.

The first pair to win 6 games, always with a min advantage of 2, will win the set. In the case of a tie (draw) at 5 games the players will have to play two more games, to win by 7-5. However, if there is a tie at 6 games a "tiebreak" or sudden death will be applied. The match is the best of three sets. Two out of three sets need to be won in order to win the match.

In the case of a tie of one set each, and always previously established, the third set may be played without a "tie-break" so, if there is a tie at six games, the pair who gain a difference of two games win.